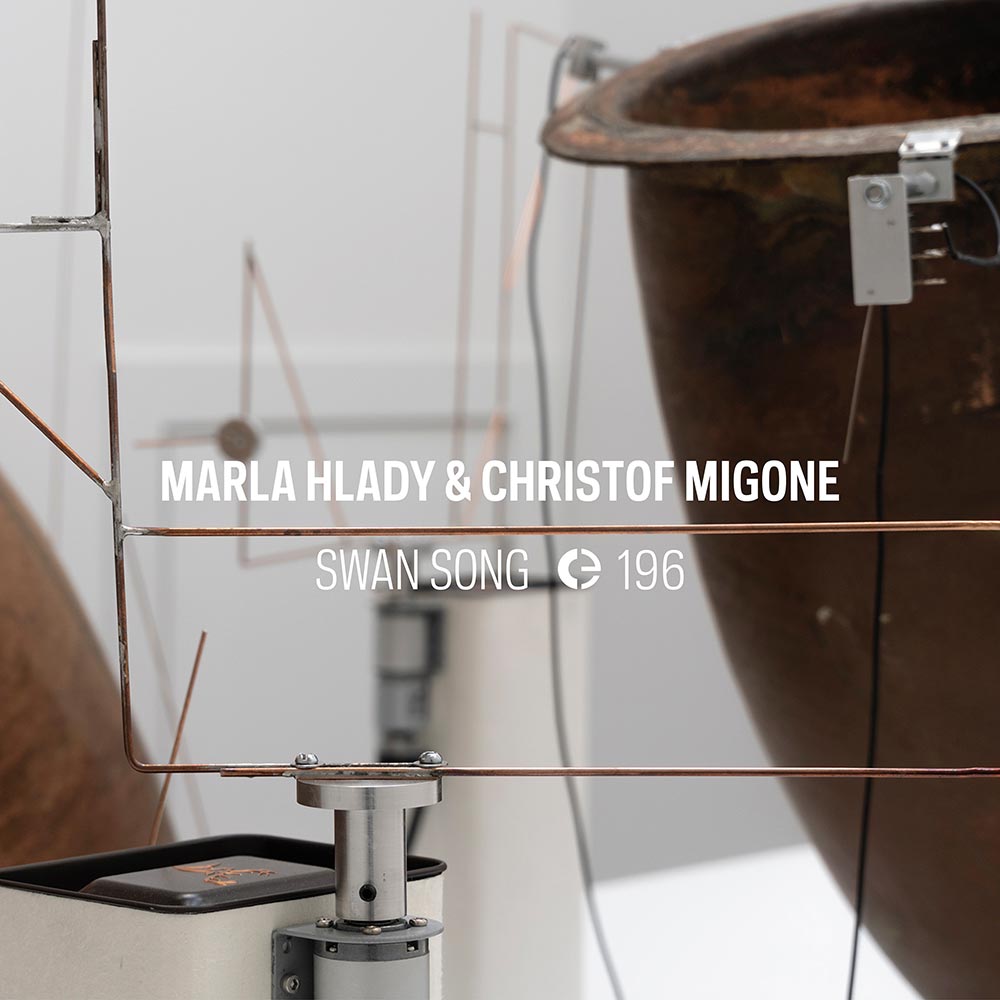 Marla Hlady & Christof MigoneSwan Song
Crónica 196 2CD
Release: 14 February 2023
Get from Bandcamp
Swan Song I
Swan Song II
Swan Song III
Mash I
Spirit I
Beat
Pump
Neck
Source
Process (Mechanic)
Mash II
Process (Organic)
Cask
Spirit II
Swan Song IV
A Barn A Barn A Barrier
Two stills from a whisky distillery were retired on June 28, 2019 after serving for 12 years. They were removed through the roof by a crane and replaced by new ones. The swan neck portions of the old stills were then cut by master coppersmith Dennis McBain.
The swan necks were used as part of a kinetic sound sculpture. Through each swan neck recordings made throughout the distillery were played: the Robbie Dhu Spring cairn where the source of water for the distillery flows, the cooperage floor where casks are being repaired, vats where barley goes through the various stages of germination, the bottling floor, the River Fiddich where the used water ends up, and a choir made up of staff working at William Grant & Sons (which houses Balvenie and Glenfiddich distilleries) in Dufftown, Scotland.
Each member of the makeshift choir contributed two short voice recordings, one of the highest pitched sound they could produce, and the other the lowest. They were asked to hold the sound for as long as possible. The resulting recordings were arranged according to how long they've each been at their job and in relation to the age of the distillery (founded in 1886).
In the sculpture, swirling around the swan necks are skeletal crane-like devices that trigger the playback of the recordings.
In the publication, the same recordings were used as a starting point.
The sounds are mashed together. They are treated kinetically. They are distilled acoustically. They are mangled mechanically.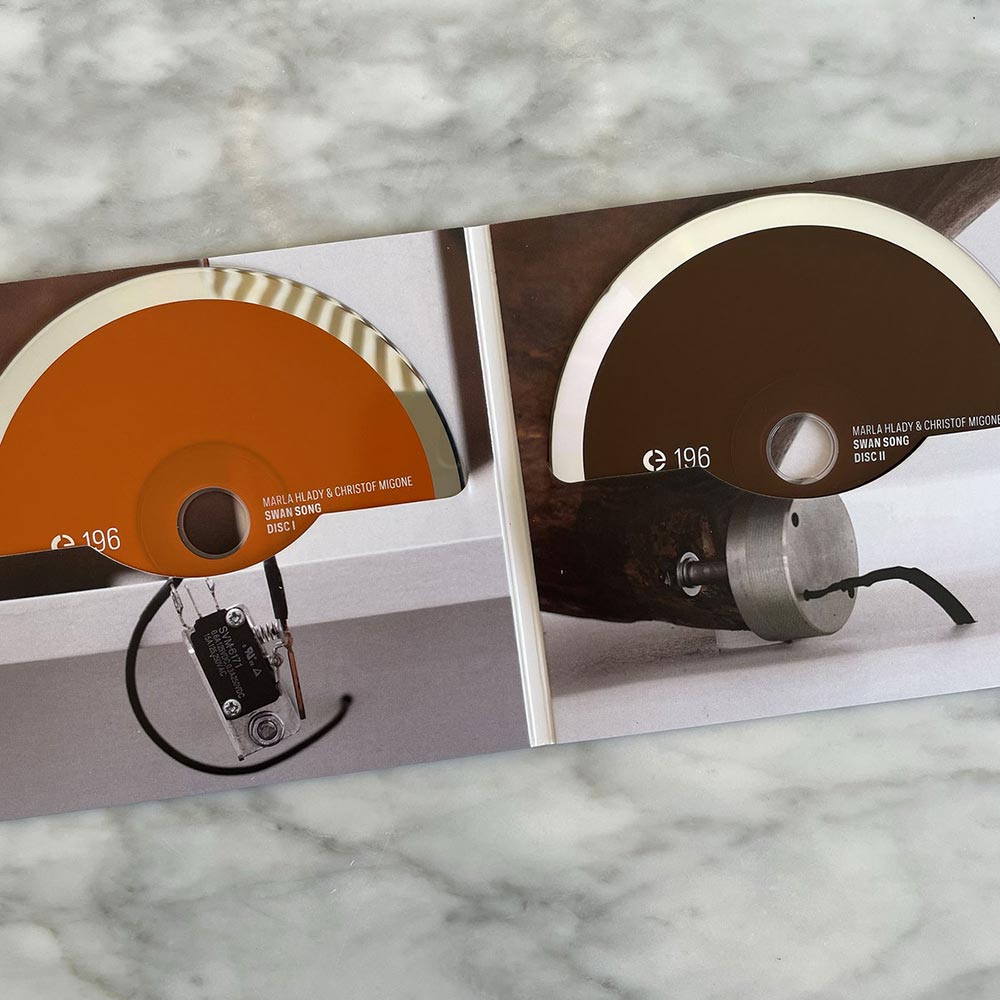 Recordings by Marla Hlady & Christof Migone during a 3-month artist residency in the summer of 2019 at Glenfiddich (Dufftown, Scotland)
Mixing by Christof Migone, Toronto, 2019-2022
Photographs and drawings by Marla Hlady & Christof Migone
Mastering by Harris Newman at Grey Market Mastering, Montréal