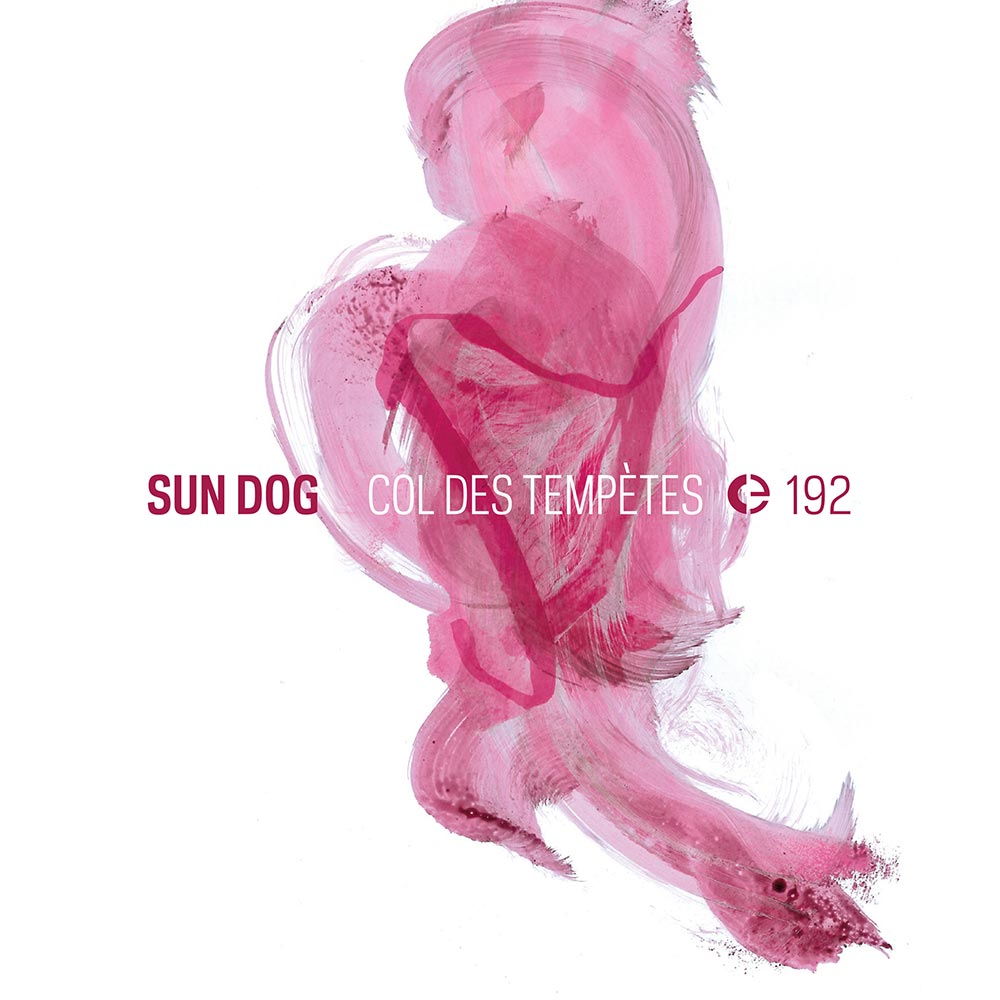 Sun DogCol des Tempètes
Crónica 192 CD sold out
Release: 1 November 2022
Get from Bandcamp
Souche
Gorge de Nesque
Erre de Pique-nique
Glacière
Radome
Rocher de cire
Trois faux
Serre Claou
Fonfiole
Défends Camp
Curent
Ravin
Electro-ventoux
Font de Margot
Hof, Iceland
Overlooking the Black Desert
looking westward
two distinct suns are jealous of each other in the sky
SunDog
The elder sun is misted in a cold yellow
its heir is greenish-grey
In the north, the Vatnajökull glacier spews its waters in the carbon vastness as far as the ocean.
Multiple shafts of light pierce the clouds.
Mont Ventoux, France
Climbing the Kilimanjaro of Provence, Isabelle and I walked the immaculate rocky terrain. In cowboy boots and sneakers, we wander between the snow patches drunk on mistral, up to the ridge.
Beyond the Dome of the Storms, we reach the pass.
After climbing this modest 1909 metres, we descend on the partially-icy asphalt. The setting sun casts on the summit rare silhouettes of pine trees shaped by the wind. The sea of clouds at our feet reminds me of the past experience of the SunDog.
This climb was the beginning of our meeting at the M!lieu, in the village of Sault, between the sky, the stones, and the wind.
These new wanderings with vocalist Isabelle Duthoit, echo previous journeys I have made with Phil Minton, Catherine Jauniaux, Natacha Muslera or Dalila Khatir.
Isabelle Duthoit, voice
ErikM, electronics
Recorded in stereo at M!lieu in January 2022
Recording and art by ErikM
Mastering by Seb Normal
Thanks to Le Phare à lucioles