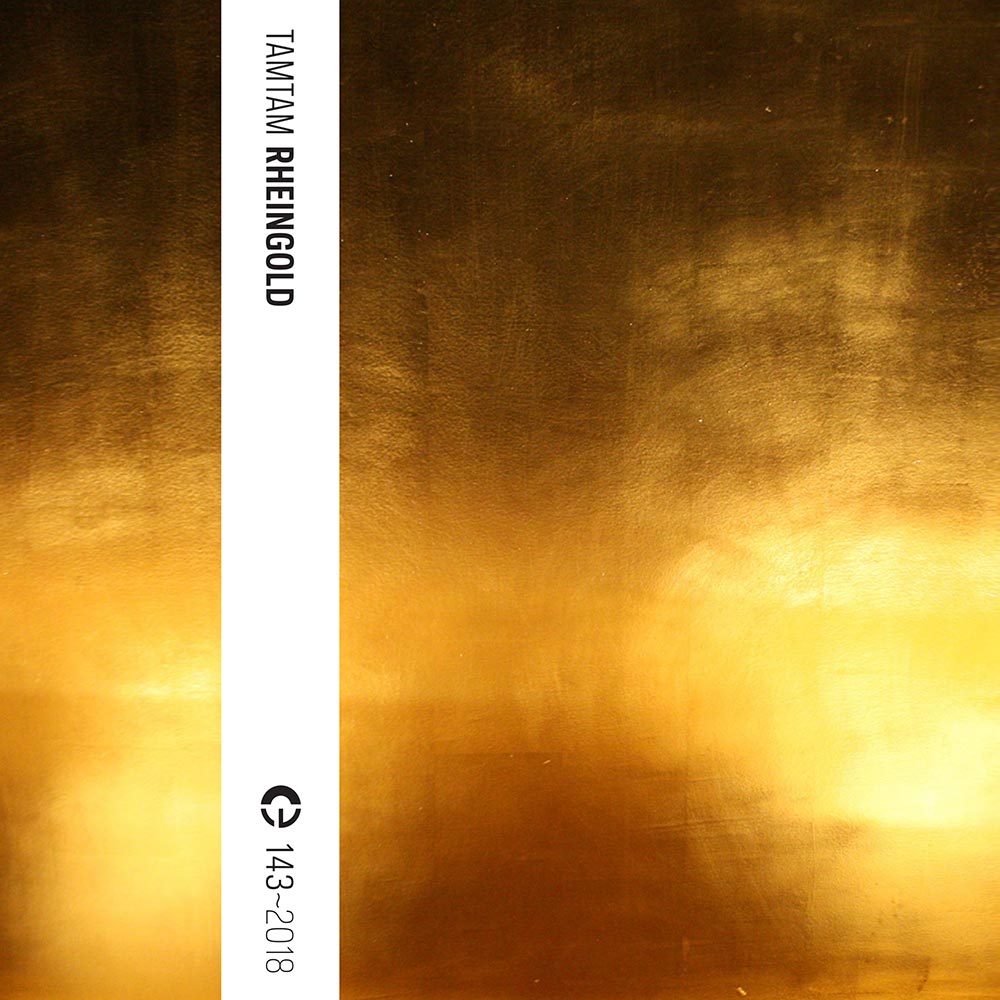 TAMTAMRheingold
Crónica 143 tape
Release: 16 October 2018
Get from Bandcamp
Tamtam: Rheingold
Eosin: Erda
Maile Colbert: Tam Tam Tuning
@c: einhundertvierundzwanzig (für Tamtam)
Living for more than 20 years in Germany means to get in touch with its big myths and traditions. The Nibelung saga is one of the major ones, leading you back and forth to Richard Wagner's Der Ring des Nibelungen, one of which key-points being the treasure buried in the Rhine river.
The starting points for this composition were recordings with a hydrophone, listening to the sounds of a heavy industrialised river and producing field recordings on the banks of the Rhine, in an area where the so-called mythological Rhine starts. The piece is structured in five movements or waves, evolving like the flux of the sluggish Rhine.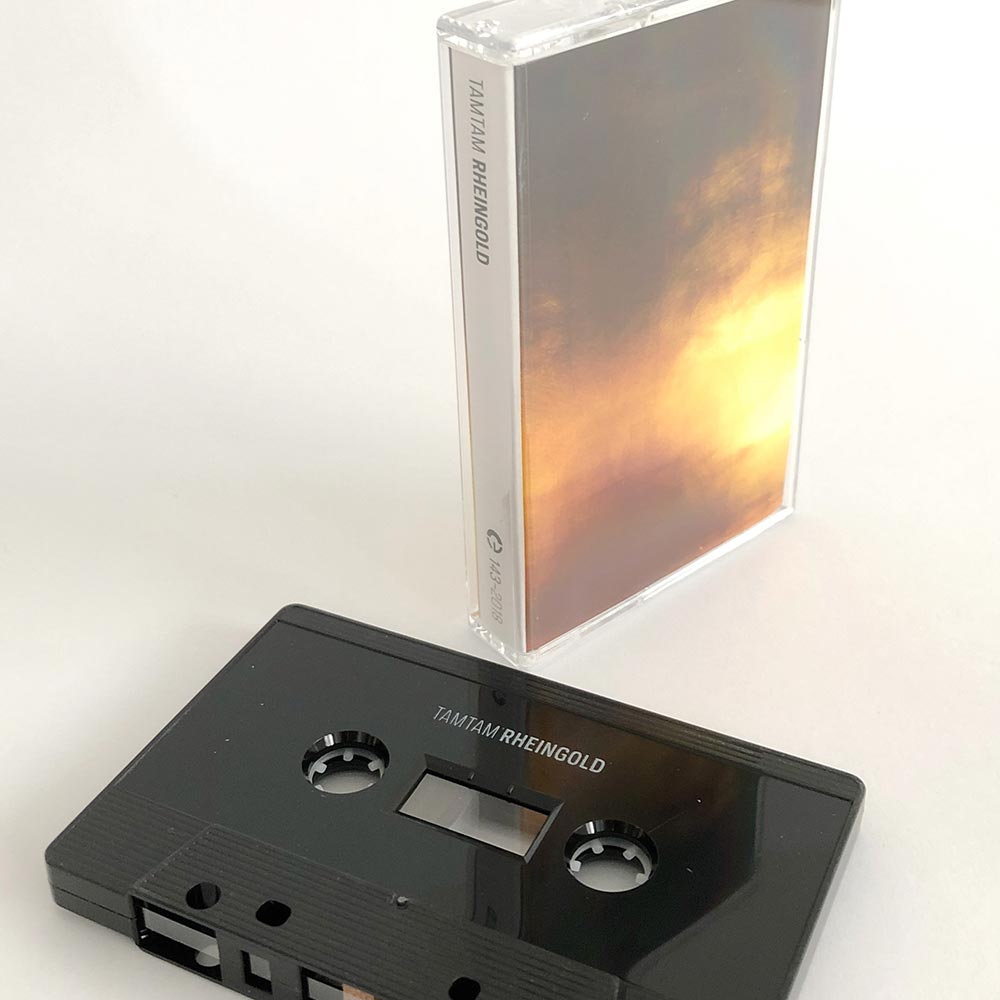 Rheingold was composed and produced by Tamtam in 2017:
Sam Auinger: sampler, field recording
Hannes Strobl: electric upright bass
Featuring Robyn Schulkowsky: selfmade gong
The Rheingold remixes were composed using Tamtam's original recordings:
Erda was composed by Diana Combo, 2018. Original recordings by Tamtam, recordings found online, samples from the record Fools, by Antoine Chessex, and The Cut, by Birds of Delay.
Tam Tam Tuning was composed by Maile Colbert, 2018
Einhundertvierundzwanzig (für Tamtam) was composed by @c (Pedro Tudela & Miguel Carvalhais), 2018
Cover photo by Kai Schreiber.