Monty AdkinsShadows and Reflections
Crónica 133 tape
Release: 5 September 2017
Get from Bandcamp
Sounds of the Shadow
Sounds of the Sun
Shadows and Reflections develops from an audiovisual collaboration between Monty Adkins and the painter Andy Fullalove exhibited at Bradford Cathedral in October 2016. The exhibition comprised a series of fourteen paintings and sound that responded to the newly restored altarpiece by William Morris as well as the priceless stained glass windows in the Cathedral made my Morris's company, which include designs by Morris, Ford Madox Brown, Edward Burne-Jones, Dante Gabriel Rossetti, Peter Marshall, and Philip Webb. During the creative process, the artists exchanged sound and images on a regular basis, discussed work in progress but left each other to develop work independently.
In the composition process Adkins was particularly drawn to the layering and textures of Fullalove's paintings as well as their use of colour. He also found a correlation between the use of light in Fullalove's paintings and the ways in which light streams through the stained glass windows of the cathedral, providing coloured halos and auras around concrete architectural forms in the building. Adkins was particularly interested in the ways in which the quality of light imperceptibly changed within the building over time.
In the two parts of the work Adkins wanted to induce a sense of mediation, contemplation and reflection. He wanted the sound to be constantly, though in some instances imperceptibly, changing so that one remained mindful of the music rather than allowing it to drift in to the periphery of one's consciousness. He was reminded of Alan Wallace's description of Samatha meditation as a "contemplative technology" designed to calm and stabilize the mind and to cultivate "attentional stability and vividness", and intends the music of Shadows and Reflections to cultivate a similar state. For Adkins, the focusing on a single organ timbre over an extended duration encourages a more attentive perception as the ear is drawn in to the micro-fluctuations within each of the extended phrases. One's sense of time is dilated and there is a sense of envelopment within the soundworld.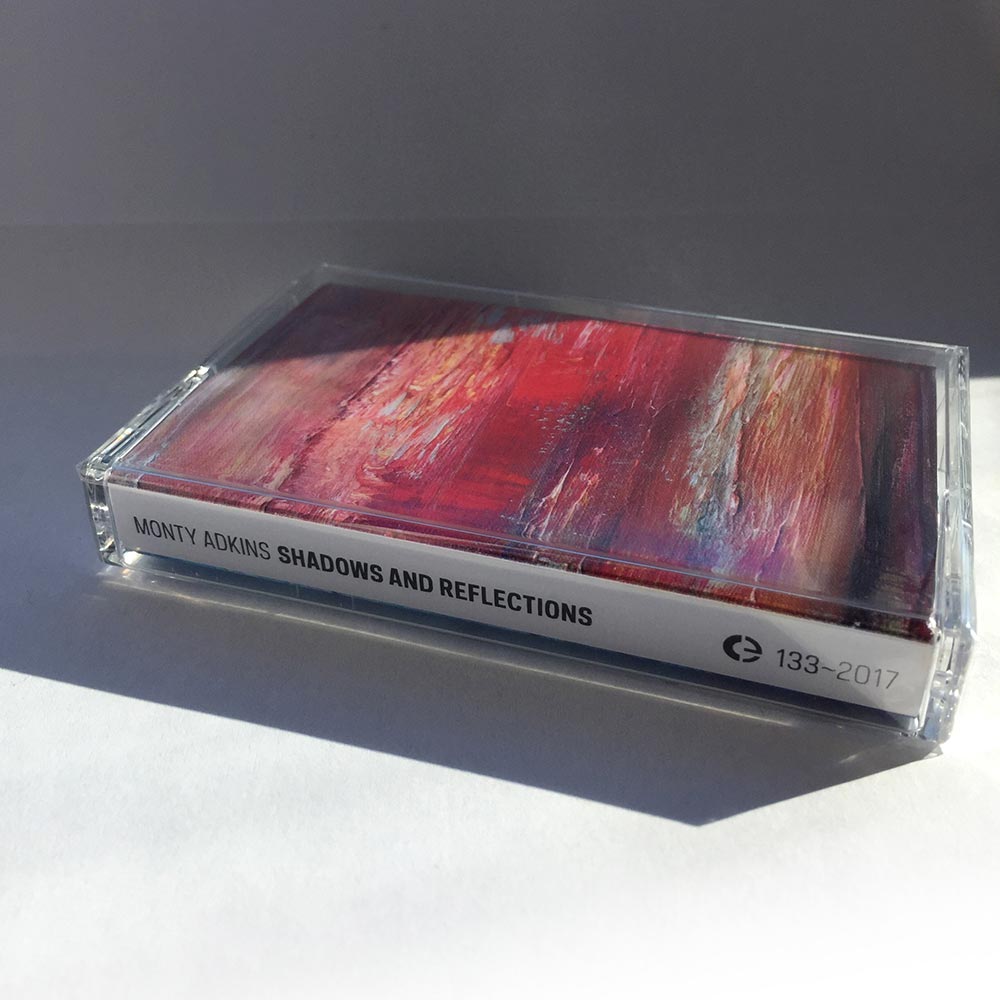 Organ samples performed and recorded by Monty Adkins
Mastered by Dominique Bassal
Cover art by Andy Fullalove