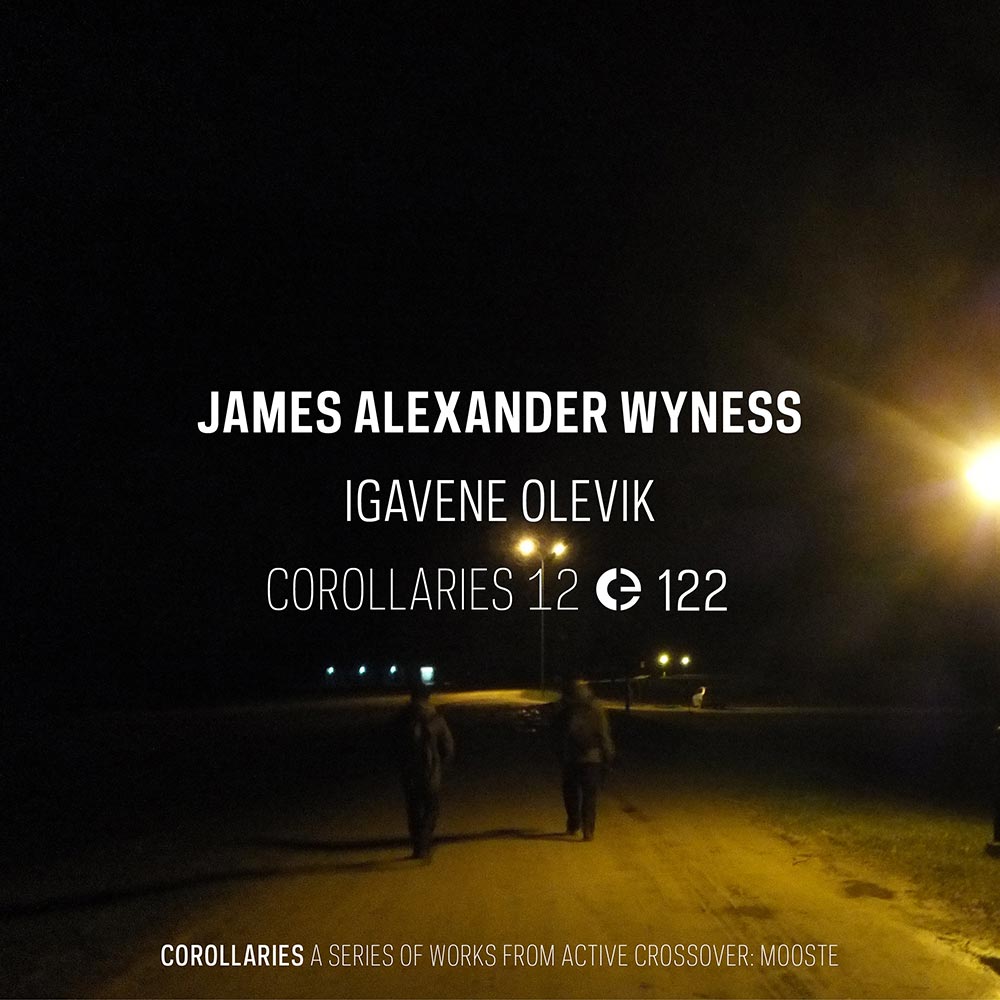 James Alexander WynessIgavene Olevik
Crónica 122
Release: 23 December 2016
Get from Bandcamp
Igavene Olevik
Igavene Olevik (the eternal present) draws together a heterogeneous collection of sounds whose various morphogeneses and hastened evolutions, whose brief but eventful lives and often melancholic disappearances have been finely and expertly documented across time and space in the fields, forests and industrial graveyards of South-Eastern Estonia.
The music arising from these sounds is articulated by means of a home-made instrument, a digital contraption whose beginnings and early days are reported upon in my weblog.
I would like my music to serve as a profound meditation on the wider experimental electroacoustic project, asking questions of generic categories such as noise, field recording, minimalism, ambient and industrial music, of experimental sonic art, abstraction and representation, and of sound's phenomenology.
I'm grateful to the artists and curators of the current series and acknowledge that their energy, gifts and creative spirits have inspired my own contribution.
---
This release is part of the Corollaries series, compiling works produced during the Active Crossover: Mooste, a cross-cultural collaborative residency curated by Simon Whetham and hosted by MoKS, in April and May 2015.
Cover photo by Yiorgis Sakellariou