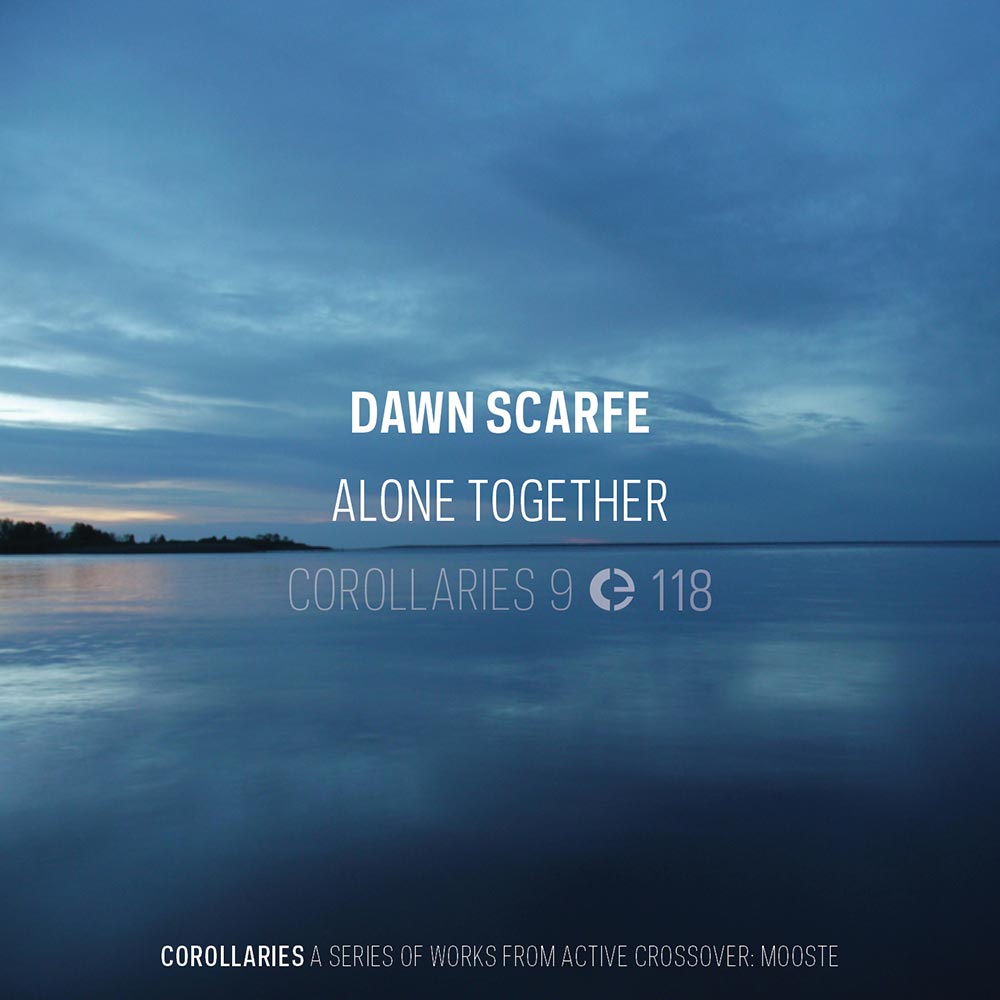 Dawn ScarfeAlone Together
Crónica 118
Release: 30 September 2016
Get from Bandcamp
Alone Together
Active Crossover: Mooste had a 'relay' format, with different groups of artists visiting and documenting the same places at different times, contributing footage of sites and actions to a shared archive.
Along with the conversations and collaborations that took place during these visits, the sense of being alone together could creep in as people dispersed across a landscape, each tuned in to their own recording equipment. Added to this, feelings of missed connection stemmed from anecdotes about the artists that had been and gone or were still to come.
Listening back through the archive can be disorientating, particularly the materials gathered by others from sites I visited. The effect of reviewing these fragments is hallucinogenic: they evoke places that are similar but strangely different from how I think they should be, based on my own experience and mis-rememberings. I hear the same sequence of events rendered through the air that I recorded through a wire. Or a field transformed by variations in the weather and voices of migrant birds passing overhead when I wasn't there to hear them.
As I listen, I picture myself in the same scene as the other artist, watching them from a distance, trying not to interfere with their recording.
This release is a collage of sounds collected by myself and others that contrasts individual and collective listenings, as well as the tides of stillness and commotion that can drastically change the experience of a place.
---
This release is part of the Corollaries series, compiling works produced during the Active Crossover: Mooste, a cross-cultural collaborative residency curated by Simon Whetham and hosted by MoKS, in April and May 2015.
Composed by Dawn Scarfe
Mastered by Miguel Carvalhais