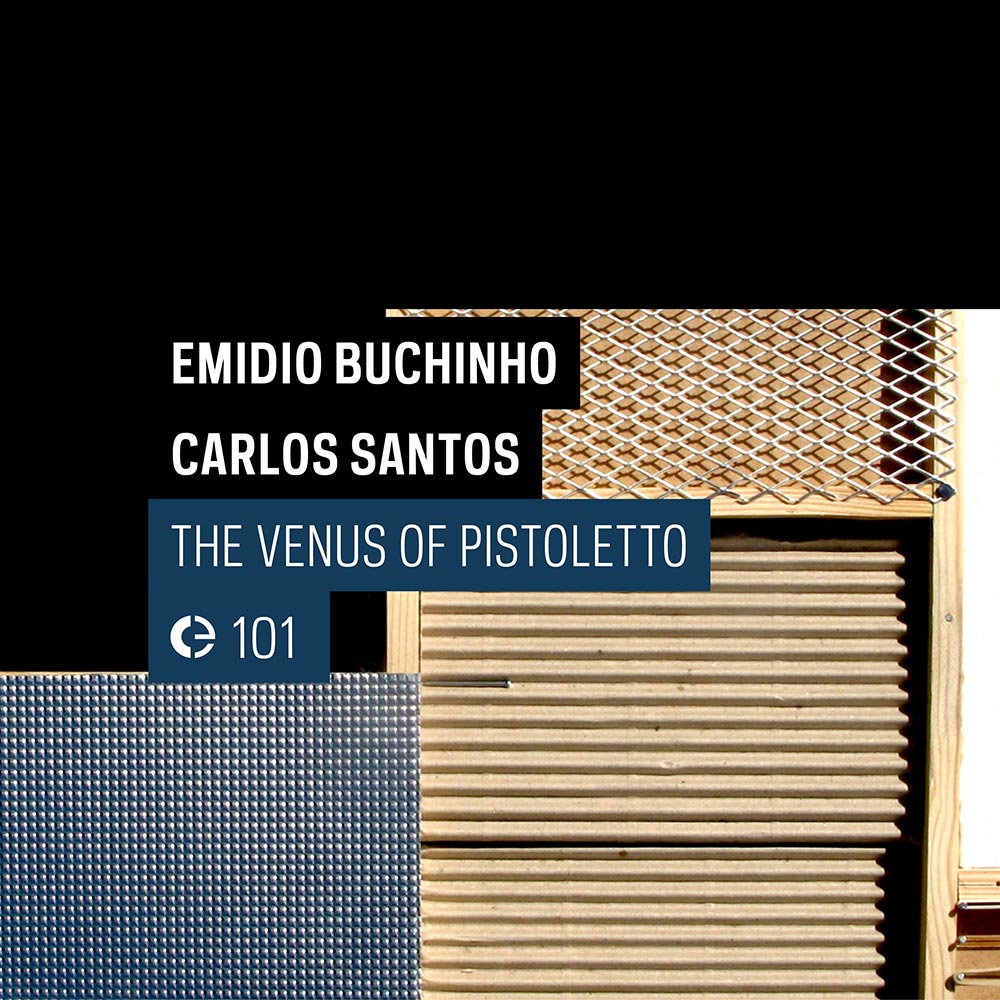 Emídio Buchinho & Carlos SantosThe Venus of Pistoletto
Crónica 101
Release: 12 January 2016
Get from Bandcamp
The Venus of Pistoletto
Does God exist?
Yes, I do
Michelangelo Pistoletto
This collaborative performance was developed from everyday sounds and objects, lo-fi technology and computer, and has its roots in Arte Povera, in a special homage to Michelangelo Pistoletto.
Besides the microphones and computer, the use of motorized or electronic tools, as well as found objects (leaves, twigs, paper, marbles, vegetables, bicycle, screws, etc.), is essential for creating the sounds that make up The Venus of Pistoletto, a mixture of concert, performance and installation, where small mechanisms embody an almost "factory-like" activity, enveloping the audience in sound.
The Venus of Pistoletto was created between 2006 and 2011, and was commissioned by the Granular Association. It was premiered at "Der Gelbe Klang" cycle in 2006, curated by Granular at the Museu do Chiado, Lisbon. It was also presented at the "CreativeSources Fest#2" at Galeria Monumental, Lisbon, in 2007 and at Espaço Avenida, Lisbon, in 2008. This recording was made at the public performance of April 13, 2011, at Culturgest, Lisbon, in the "27 Senses" cycle, also organized by Granular.
Credits
Emídio Buchinho: Conception and composition, found objects, bicycle, board of Pistoletto, microphones, audio cassette combo amplifiers and recorders, computer and sound processing; production, sound mixing and mastering; photography
Carlos Santos: Conception and composition, found objects, bicycle, board of Pistoletto, piezo microphones, computer programming, sound processing and multi-channel electroacoustic diffusion; production and sound recording; photography