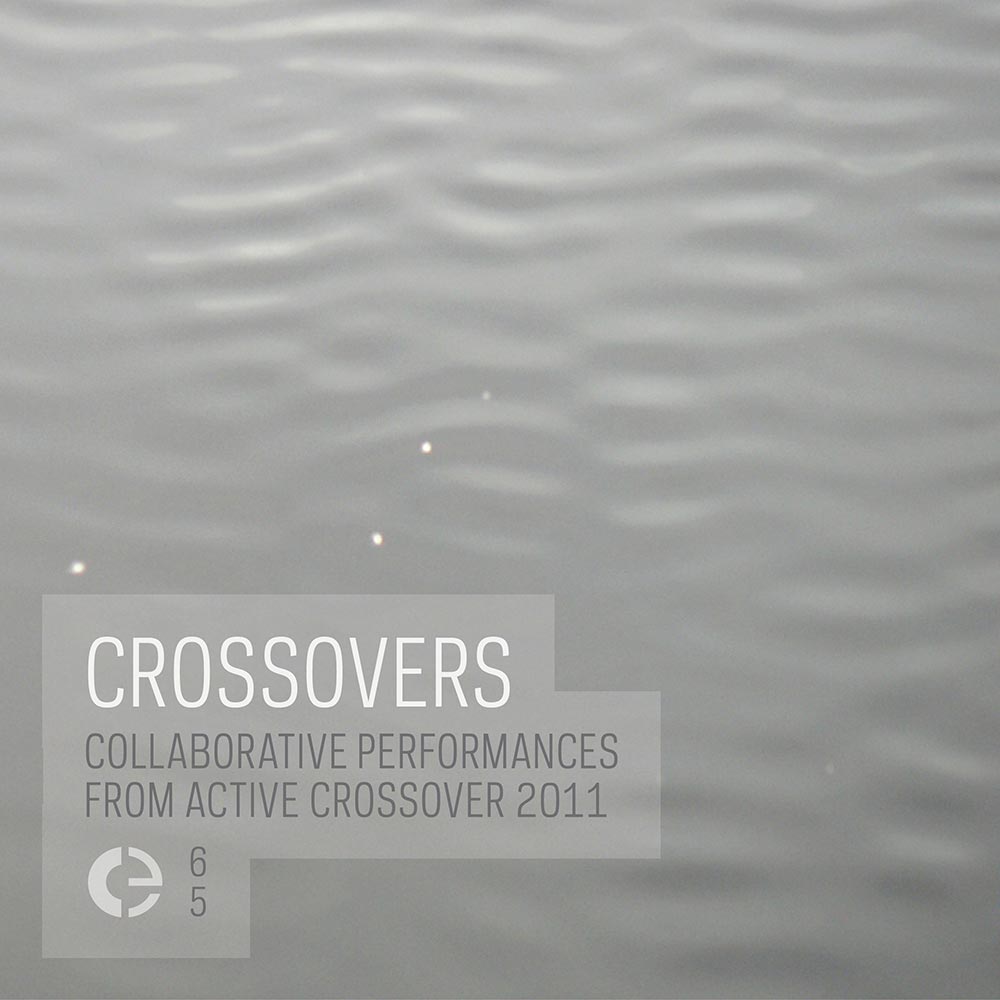 VVAACrossovers
Crónica 065
Release: 2 March 2012
Get from Bandcamp
Andi Chapple + Dominic Lash: Crossover
Simon Whetham + Colin Potter: Crossover
Simon Whetham + Jonathan Coleclough: Crossover
Felicity Ford + Mark Durgan: Crossover
Martin Franklin + Cheapmachines: Crossover
Rebecca Joy Sharp + Philip Jeck: Crossover
Simon Whetham + Antony Hall: Crossover
Rodrigo Constanzo + Mark Pilkington: Crossover
Anton Hunter + Igor Hax: Crossover
Simon Whetham + Richard Ormrod: Crossover
Simon Whetham + Rhodri Davies: Crossover
Markus Jones + Ollie Dover: Crossover
Ben Gwilliam + Phill Harding: Crossover
Simon Whetham + Iris Garrelfs: Crossover
Lee Gamble + Scanner: Crossover
Simon Whetham + John Grzinich: Crossover
Martin Clarke + Jo Thomas: Crossover
Simon Whetham + Bela Emerson: Crossover
Duncan Harrison + Paul Khimasia Morgan: Crossover
Alexander Wendt + Slow Listener: Crossover
Simon Whetham + Skjølbrot: Crossover
Ekoplekz + Bugbrand: Crossover
Kathy Hinde + SJ Esau: Crossover
"Active Crossover" is a project initiated by Simon Whetham during a residency at the Polymer Factory Culturehouse, Tallinn, Estonia in 2009. During the residency he met and worked with many artists who were all working with sound and music in different and interesting ways, prompting him to exhibit the work he composed alongside work created by those he met and worked with throughout his time in Estonia and Latvia.
Performing at events a number of times during the residency became an integral part of the project, so when Whetham came to exhibit the works in the UK, each exhibition began and ended with a live performance event, drawing on a pool of diverse local artists and musicians. The format for each performance was that artists were organised into pairs, with one artist beginning to play solo, would then be joined by the second for a short collaborative crossover section, and then the first would end their performance, leaving the second to play their own solo piece.
Gathered on this compilation are a number of the crossover sections, where artists who had not met or collaborated before are captured performing together for the first time.
The project was supported financially by the Arts Council England, I Love West Leeds Festival and PRS for Music Foundation. Thanks go to those organisations, plus all at South Hill Park, Bracknell; Wolstenholme Creative Space, Liverpool; Millspace, Armley; Soundfjord, London; Vicki Laurie and family; Nina and Camlo Edge; Hannah Kemp and all of the artists who got involved, both included here and not…
Simon Whetham, Jan 2012