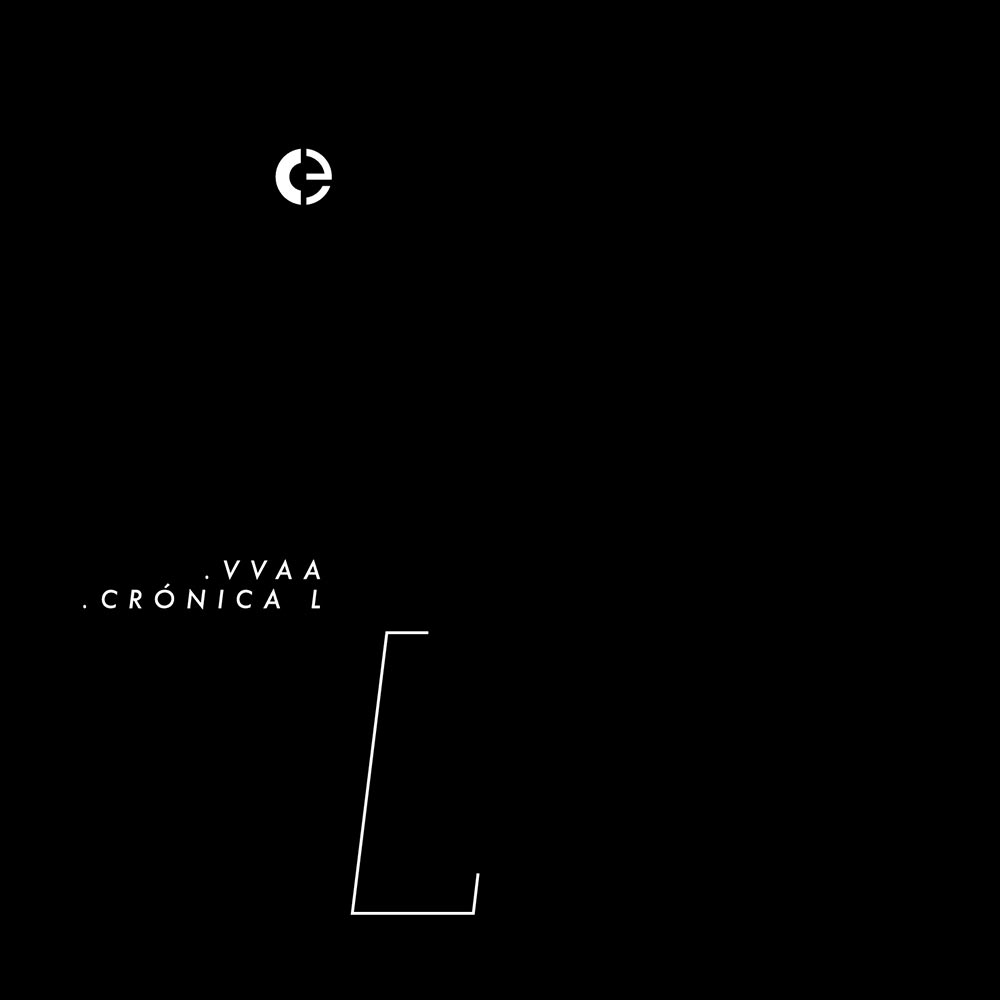 VVAACrónica L
Crónica 050 CD sold out
Release: 1 June 2010
Get from Bandcamp
Enrico Coniglio + Janek Schaefer: Unfurling Fugue
Gilles Aubry + Paulo Raposo: Forms of Suspension
Marc Behrens + Cem Güney: Mouth to Mouse
@c + Gintas K: K./85
Pure + Durán Vázquez: STOORM
Stephan Mathieu + Piotr Kurek: The Heavens Have Many Colors
Ran Slavin + Vitor Joaquim: Voices Over Water
Lawrence English + Stephen Vitiello: Circles of Twine
The Beautiful Schizophonic + Tu M': Rêve General
Crónica's 50th release, a compilation CD that was freely distributed to all the subscribers of the Neural magazine (issue #36).
Never a label to take things for granted or to act on the safe side, Crónica proposed 18 artists and projects to develop original collaborations, pairing them in unexpected and potentially fruitful ways. The outcome of this process can be heard in the 9 tracks of Crónica L and it presents an overview of the aesthetic scope of the label and the artists it releases, while offering a few good surprises.
More than being a retrospect of the seven-plus years of activity of the label, Crónica L wants to point towards the future and to all that, in spite of everything that was done, still remains to pursue. Crónica L is a sampling of a creative landscape to which Crónica contributes but that is far broader than its releases or even the artists it has so far released. Compilations are a genre that has been a special focus of interest for the label, since On Paper in 2003 to this most recent endeavor. They are perhaps the releases where, shy of an overview of the entire catalogue of 50 releases and even more podcasts, Crónica's curatorial approach to publishing can be better understood.
Enrico wrote to say hello from Italy, and I said 'let's make a track'. He gave me some lovely location recordings from Venice, which I captured and spun into this new Venetian tone tapestry.
Mastered by Carlos Santos.
Composed in virtual space October-November 2009.
Composed by Gintas K, Pedro Tudela and Miguel Carvalhais in Porto and Marijampolė in 2009.
Composed between Summer and Autumn 2009 in Plymouth and Vigo.
Produced at 158, Brisbane, January 2010.
Music composed in 2009 by Jorge Mantas, Rossano Polidoro, Emiliano Romanelli.
Credits
Produced by Miguel Carvalhais
Cover design by Cruz
Mastered by Miguel Carvalhais & Pedro Tudela