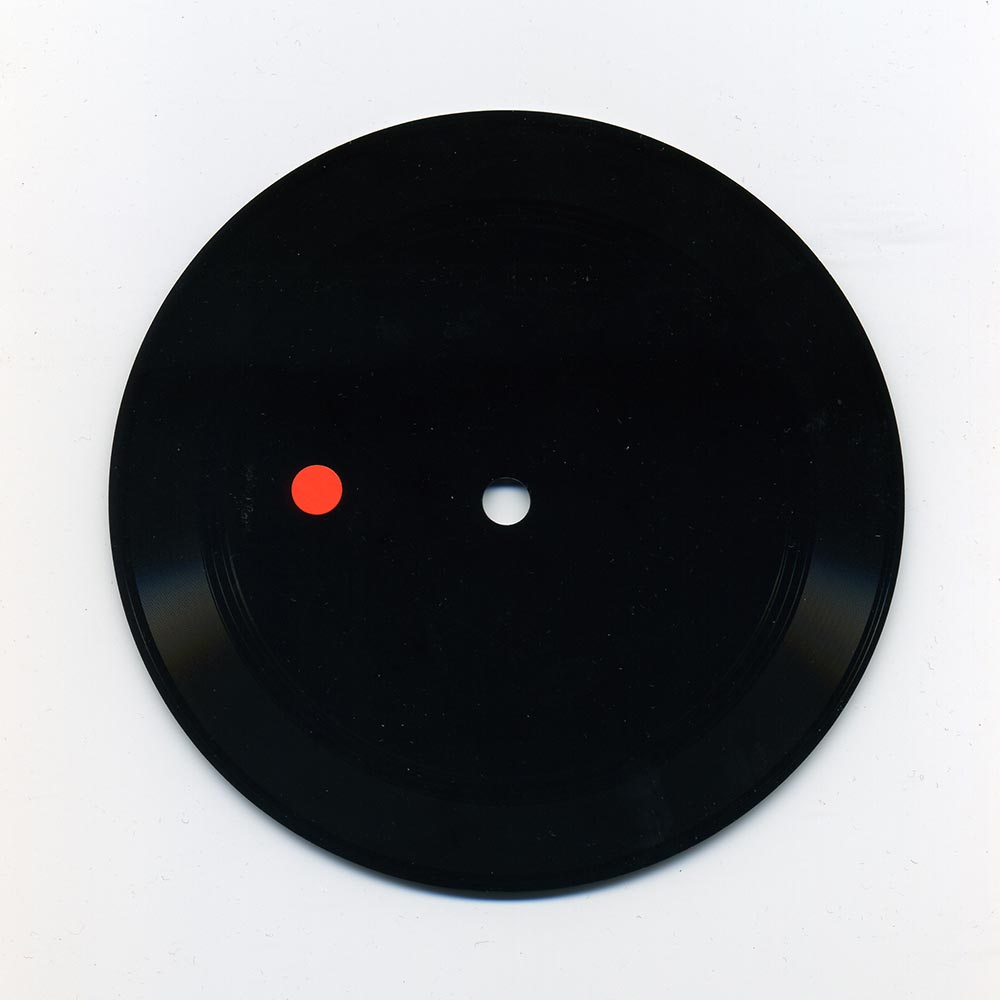 Janek Schaefer / Stephan MathieuFifty Inner Spaces (for JG Ballard) / Girl
Crónica 047 50 numbered & unique 5" vinyls sold out
Release: 25 November 2009
Janek Schaefer: Fifty Inner Spaces (for JG Ballard)
Stephan Mathieu: Girl
Crónica is very proud to present its forty-seventh release, a very special split 5" vinyl by Janek Schaefer and Stephan Mathieu in a limited lathed edition of 50 numbered cuts. All of the discs in this release are unique originals, with different audio content, packaged in 50 original covers.
Janek Schaefer: Fifty Inner Spaces (for JG Ballard)
Inner Space Memorial [for JG Ballard] is a music & sculpture series in memory of the novelist JG Ballard (1930–2009). He lived a mile from my studio in the far west fringes of Greater London. His life was astonishing. His central treatise was 'inner space' [as opposed to outer space]. The novel Concrete Island inspired my early project The Memory Museum. He died in April 2009 while I was reading his autobiography. I was preparing to go and say hello. He was a full time father and reading his daughter's Eulogy is inspirational. I have been moved to produce a multiple of works in memory of his legacy. This 5" vinyl is the first release which takes the 20 minute composition and cuts random 2 minute slices of sound from the master track. Fifty little slices of inner space. Janek winter 2009.
For more information please visit audioh.com/projects/InnerSpaceMemorial.html
Stephan Mathieu: Girl
Girl is an excerpt from an audio file of 11 hours duration, a string of slowly changing data rattle. This file is generated from a screenshot taken from the classic Arcade jump-and-run game Donkey Kong. The girl is Princess Pauline, my piece is a tribute to the beauty of data. Stephan, Roma 24.11.09
Cut by Frank at The Carvery, London
Cover art by Arménio Martins