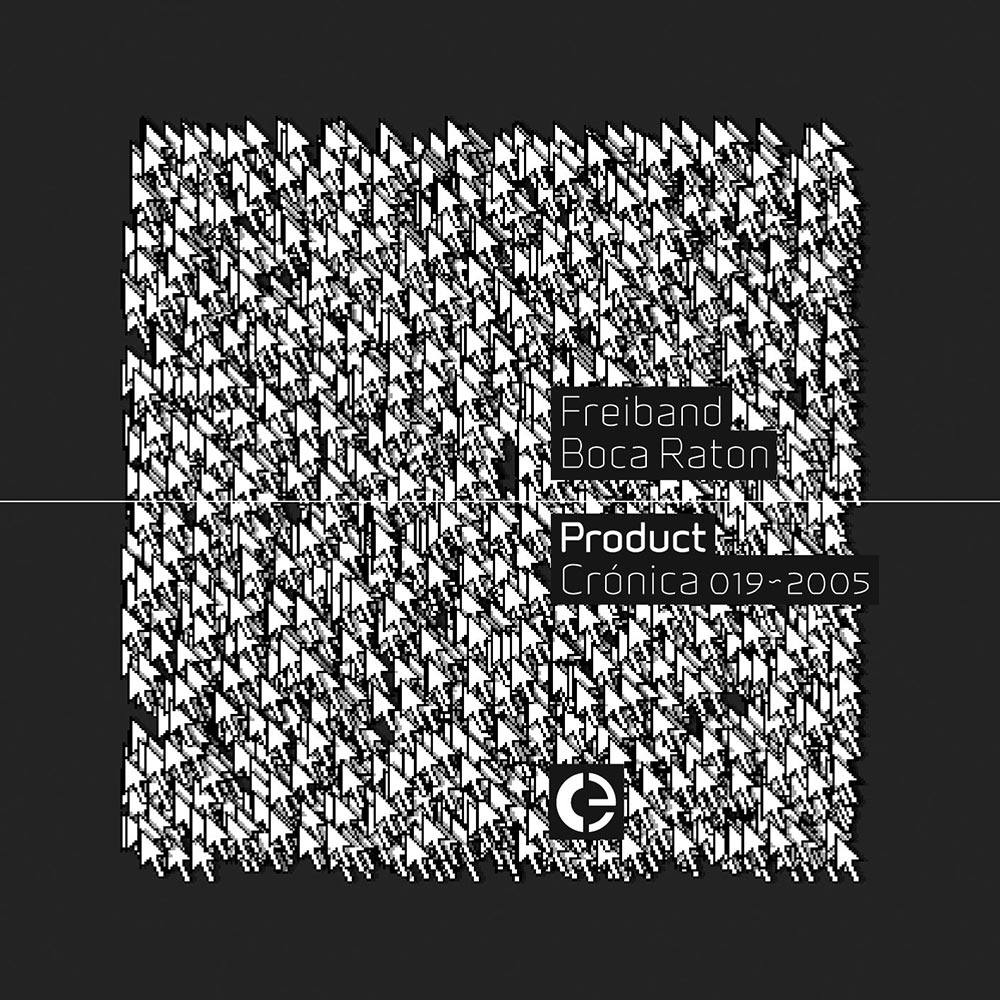 Freiband / Boca RatonProduct 05
Crónica 019 CD
Release: 1 January 2005
Get from Bandcamp
Freiband: Replay
Crystals
Regrets
Temptations
Confusions
Times
Brutally
Heaters
Hours
Likes
Notions
Rocks
Boca Raton: Crop
Circle '1
Circle '2
Circle '3
Circle '4
Circle '5
Circle '6
Circle '7
Circle '8
The fifth instalment in the Product series includes works by Freiband and Boca Raton. Freiband's Replay and Boca Raton's Crop are a pair of superb live-recordings made on March 25th 2004 at the Muziekcentrum as part of the Earational 2004 festival for electronic music and audio-art, 's-Hertogenbosch, The Netherlands.
Early 2004 Freiband was invited by the Earational festival to play a new piece based on the first CD Microbes. When that was released everybody thought this to be the "first laptop album" by Frans de Waard, but in fact it's his last "non laptop album". In the early days of Freiband, concerts were loosely based on sounds from the Microbes album, played from mini discs and CDRs. To take the album onto the laptop was indeed a challenge, but in hindsight it proved to be the best concert by Freiband ever. Taking the small detailed micro-sounds, placing them in a new context, added a lot of tension and new depths to the original material.
Boca Raton's piece performed at Earational 2004 is the result of a series of experiments on Quadraphony and composing along its six axes. On micro-, meso- and macro-level, the composition contains circulating or propelling sound, both in its wave-shape as in its structure over time.
Cover art by Jan Robert Leegte